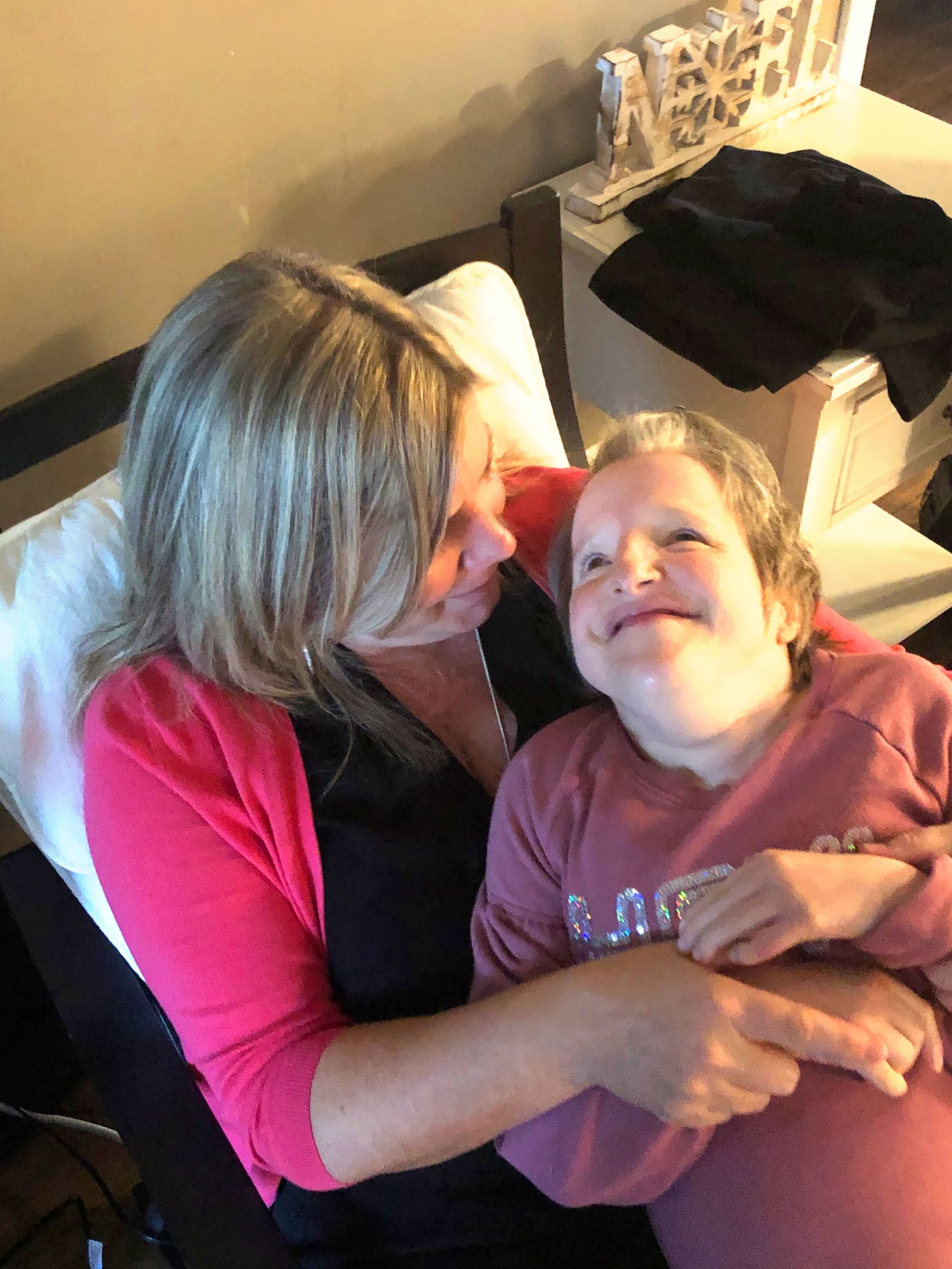 You've landed at the right place. We know finding services is hard. How do you know you will get what you need? Will they be understanding of your unique situation? Will they work with you? Are you wondering if you'll ever find someone you can feel safe with? So many questions.
Bethesda has been supporting people with intellectual disabilities, or diverse abilities, as we prefer to say, for almost 50 years.
My name is Jody Siebert, and I have the privilege of serving as Bethesda's Chief Executive Officer. When I was a child, I had a dear friend who had an intellectual disability. He helped me discover and experience a true friendship, where he never forgot my name or the last conversation we had. He lit up when he saw me and offered me unconditional acceptance and love. It was easy to reciprocate. 
What is diverse abilities?
People have diverse abilities.
By focusing on our abilities,
rather than only our 'disabilities', we are empowered and supported to succeed in ways we were intended.
Bethesda supports and empowers people with diverse abilities and their families
A big part of what we do is help people to find out what services are available to them, what would be most beneficial and how to access them.
We offer a range of services including living options (staff supported homes, shared living and intentional communities where people of all abilities live), community inclusion, supported independent living, summer camps, employment services and family support services. There's a lot to consider and what is right for one person or family may not be right for another.
We walk alongside you on your journey. Life isn't static and so when it changes, we're there working with you to find solutions. That's what being committed to communities of true belonging means.
Each of our services is designed to meet the needs and preferences of each person in 8 areas of their life (8 Qualify of Life measures). This person-centred approach is committed to the values of community and inclusion.
We offer services for people with diverse abilities who are eligible for funding through Community Living British Columbia (CLBC), the Ministry for Children and Family Development (MCFD) and/or the Ministry of Health. We also offer options for people who pay privately for services as well as donation-based services.
Donations raised through Bethesda campaigns and fundraising appeals make it possible to offer non-government funded services, including Family Support Services, Supported Independent Living, Employment Services and Summer Camps.
Donation dollars also make it possible to offer services for a person or family who may not be eligible for government funded services.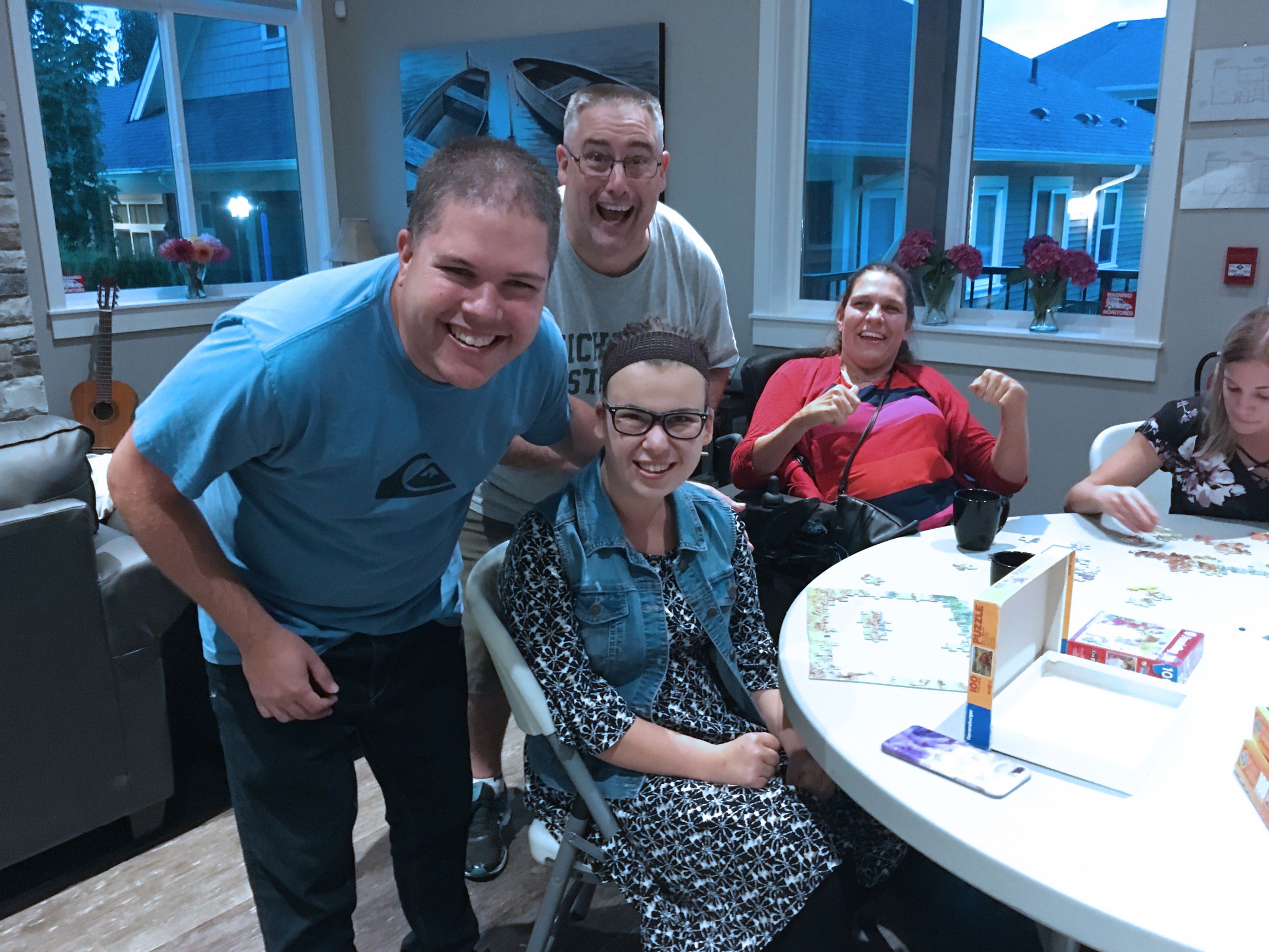 At Bethesda we are committed to building communities of belonging; communities where everyone's diverse abilities are welcomed and valued. Starting in Abbotsford in 1971, we now support about 300 people and their families in the Lower Mainland, South Okanagan and in Smithers. Bethesda is a Christian not-for-profit organization with a staff of approximately 400.
Our approach is to help people be as independent as possible. We provide a high standard of care while empowering people to live as full and self-directed lives as possible in 8 Quality of Life areas.
1  Emotional and spiritual well-being
2  Interpersonal relationships
3  Material well-being
4  Personal development
5  Physical well-being and mental health
6  Self-determination
7  Social inclusion
8  Rights
What is important both to the person and for the person?
Do we find ourselves doing for others what they could do for themselves?
Are people truly experiencing life independent of paid supports?
Do people have the lives we promote in our values?
Person-centred planning is at the heart of supporting people with diverse abilities. Person-centred planning asks, what are the unique interests, gifts and abilities of each person? We find out by exploring with the person and their Circle of Support, what is important both to the person and for the person.
Offering real choices is the result of listening carefully to each person.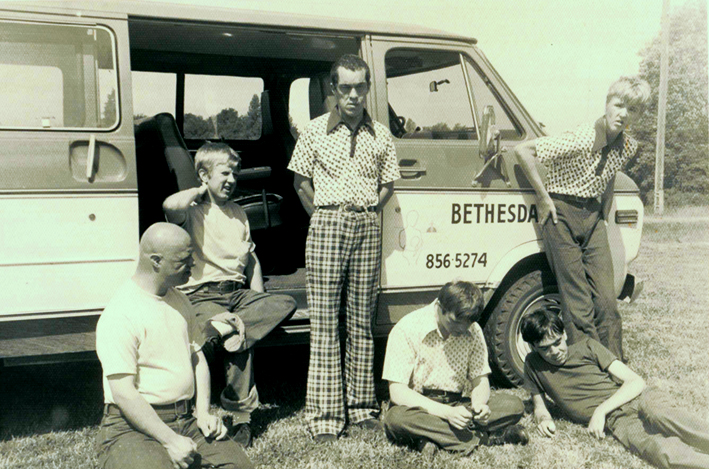 Bethesda began its vision of supporting people with diverse abilities and their families in 1971 when a group of families with diverse abilities founded Bethesda. They pioneered its Christian faith-based, community-centred approach. Since then, it has empowered people with diverse abilities with an unceasing commitment to inclusion and interdependence.
Following Jesus' most important commandment, Bethesda strives to create a world where we will all love our neighbours as we love ourselves.
Learn about how this foundational commandment guides all we are and do, from our Vision, Mission and Values, to our Statement of Faith and Guiding Principles.
A world where we will all love our neighbours as we love ourselves
Highest Service Standards
Our services are monitored by the Community Care Facilities Licensing branch of the BC Ministry of Health MOH), the Commission on Accreditation for Rehabilitative Facilities (CARF), and other contracted inspectors.
We were awarded a 3-year accreditation in 2021 through CARF. CARF is an independent, nonprofit accreditor of health and human services. Accreditation is a "seal of approval" that assure stakeholders and the public that Bethesda meets accepted standards in providing services to people with disabilities.
We are pleased to receive the CARF 2021 Accreditation Survey Report which highlights our strengths as well as recommendations to help us improve our services.
Each year we produce an Annual Report and an Outcomes Management Report. These are two sources of information about our activities, our goals, achievements and challenges and how we're meeting strategic objectives.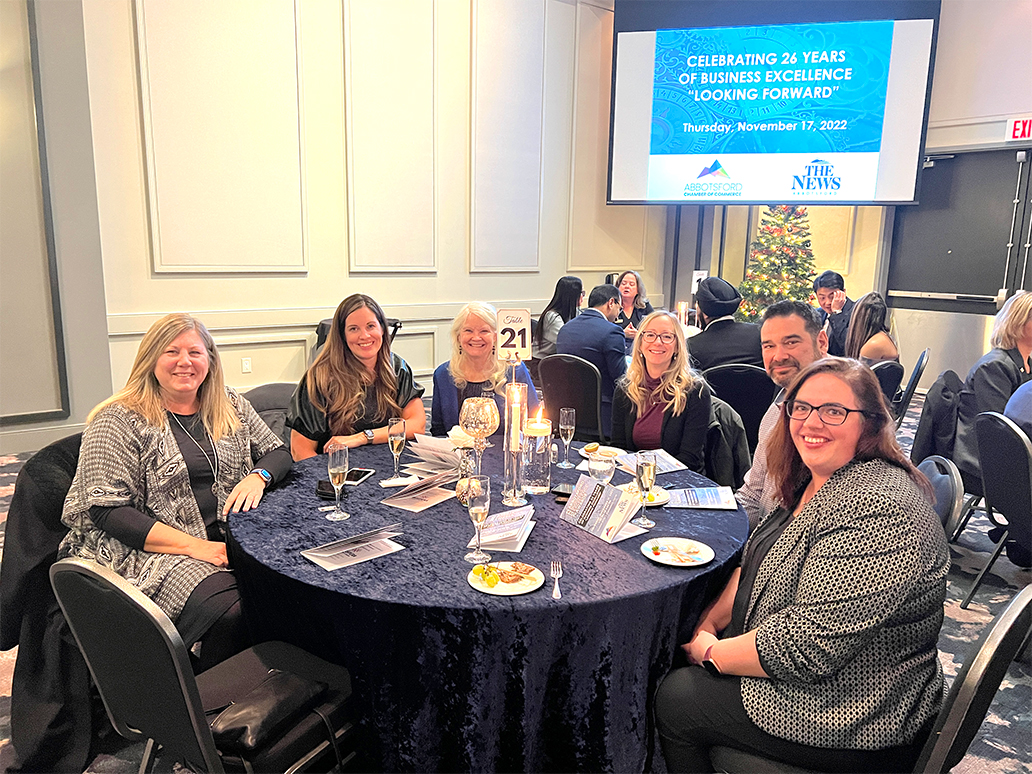 The executive team representing Bethesda attended the Abbotsford Business Excellence Awards as a nominee in the non-profit category.
Supporting people with diverse abilities and their families is a community effort
Together with all our partner organizations we are strengthened by what we contribute and by what we gain from the expertise of others.
Bethesda partners with many organizations. Some are government contractual partnerships such as Community Living British Columbia (CLBC) and various BC Ministries.
Other partners are organizations and agencies that intersect with some part of our operations. Like human resources, employee relations, disability rights advocacy, estate and financial planning, and much more.
In our contribution as good neighbours, Bethesda is involved in committees, task forces and projects that benefit our communities.
Our partnership with Christian churches throughout BC is special. Since our beginning as an organization, supporting churches have been there, offering enduring grass roots support through prayer, donations and volunteering.
Quotes from People with Diverse Abilities
I like that it is faith-based and you feel like a big family. We all know each other and can help one another and lift each other up and help each other fulfill our dreams and be the best we can be.
I have a big home now. I have lots of new friends. I love my new friends and I know my new friends love me too.
I love all the awesome support staff, and being in a community where everyone feels safe and loved.
Staff strive to set goals that keep my son on a path toward more independence. Always thinking ahead. They have developed strong and personal relationships with my son; they bring out the best in him and always show him respect.
Bethesda is very home-hearted, committed and compassionate. Very easy to talk to - a great family environment with lots of fun and caring.
Thank you for all you do. I so appreciate all you do for Rachel. I'm at the point now where I don't worry about her anymore and that's huge! The biggest thing for a parent is that they know their child is well looked after
We have a great group of staff who are a joy to work with. Many days it doesn't feel like work as we work together to provide a healthy and pleasant home for the people we support to enjoy.
The atmosphere is positive and uplifting and the people served and staff are so very amazing. I have rediscovered my love and passion for the healthcare field because of Bethesda.
It's a place to identify and grow in abilities and skills. It is a place to contribute positively to the life of the people we support.
Quotes from CARF 2018 Accreditation Report
Leadership of the organization is visionary, and there is a strong management team in place. Together the team promotes the overarching goal of Bethesda to assist persons served to become self-advocates and to direct their services and lives.
Homes operated by Bethesda are well maintained and are extremely personalized to meet the tastes and preferences of people who live in them. Bethesda is also complimented for offering a spectrum of residential options that allow people to transition from one service to another based on their changing needs, desires, and skills.