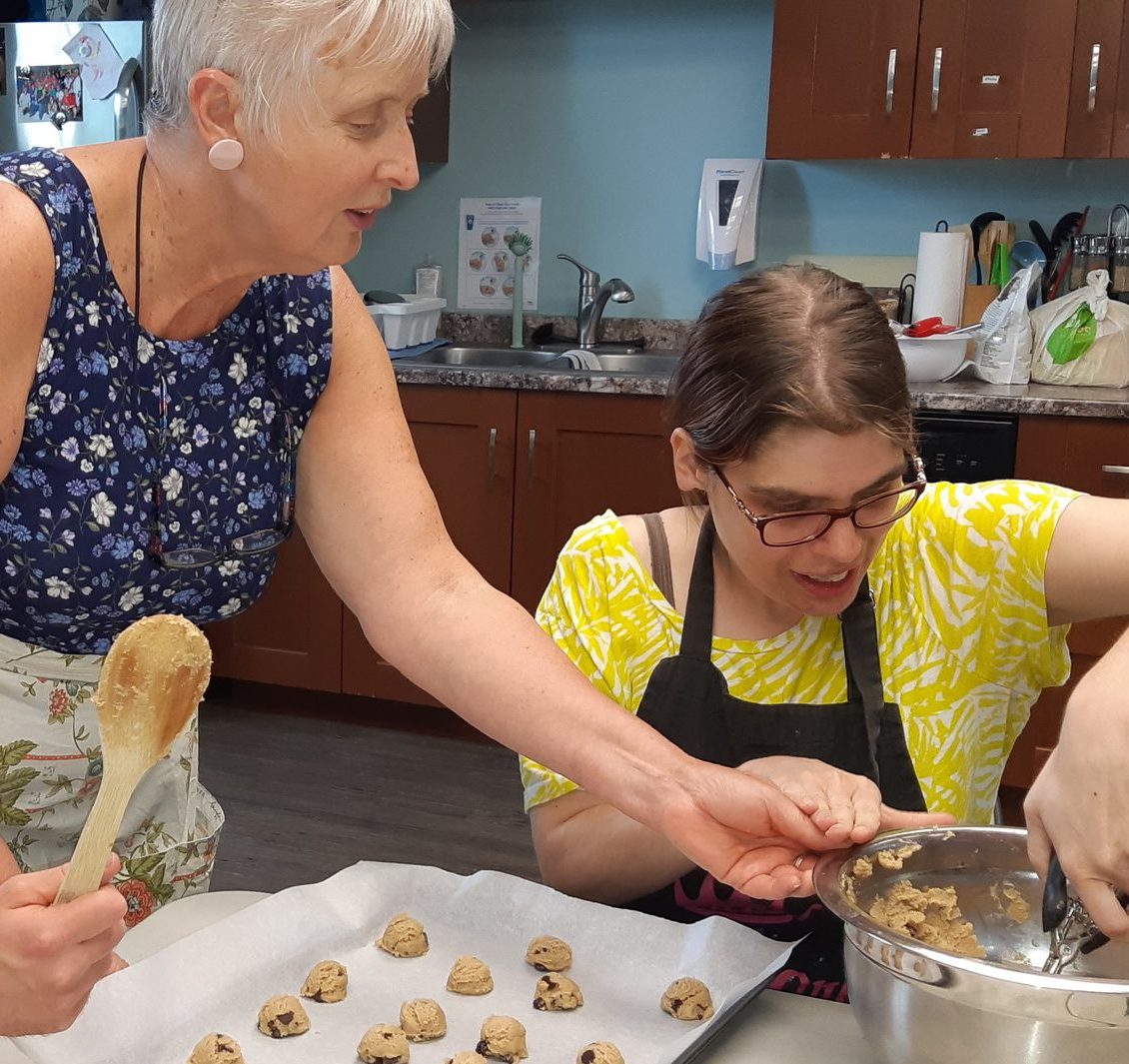 Be part of Bethesda's mission to support and empower people with diverse abilities and their families.
Giving people with diverse abilities a summer camp experience, walking alongside people when they need a hand so they can live independent lives, expanding people's abilities with adaptive equipment, being there for people and their families through transitions and challenges, and making intentional communities where people of all abilities share life together. These are just a few of the life-changing impacts that are possible thanks to the generosity of donors like you.
By donating, you are supporting services that are not fully funded by government contracts. Your gift covers those gaps that can be so essential to people with diverse abilities and their families. Things that make all the difference.
Summer camps
Support for people living independently
Family support
Employment services
By making a donation now, you are expressing a love that can transform the world.
Bethesda is a registered charity with Canada Revenue Agency #106789928 RR0001. We issue a tax receipt in the new year for donations received the previous year.
Learn more about how donations are used to support people with diverse abilities and their families.
Have you considered Planned Giving? Unlike one-time or monthly donations, planned giving is any major gift that is made as part of a donor's financial or estate planning. Gifts may include equity, life insurance, real estate, personal property or cash, depending on a donor's circumstances. We partner with Christian Stewardship Services, a planned giving organization, to offer supporters of Bethesda opportunities to consider Bethesda in their long-term financial and estate planning. 
To find out more about our Planned Giving options and whether it is right for you, contact Greta Nicholson, Chief Financial Officer. 
Become a Member of Bethesda
A member is a person who is interested in supporting the work of Bethesda, who has a personal faith in Jesus Christ and who agrees with Betheda's Statement of Faith. A member is entitled to voting priveleges at the Annual General Meeting, including electing Directors of the Board.
Your support as a Member enables Bethesda to
support individuals with diverse abilities and their families

strengthens Bethesda's profile as a Christian service provider in BC
To apply to become a member or to renew your membership