Bethesda celebrated its 50th anniversary on September 16, 2021, with the opening of its new provincial office building at 2775 Emerson Street in Abbotsford, B.C. A small crowd of Bethesda staff, dignitaries and people and families it has supported over the years gathered to witness the much-anticipated day.  
Bethesda Board President Rachel Ludwig opened the ceremony with a welcome saying, "We are humbled to celebrate God's goodness to Bethesda over the last 50 years and also that after many years of renting office space, we've been able to build this beautiful new building." She shared a brief history of Bethesda, telling the story of its origins with dozens of volunteers providing weekend respite care to families, starting summer camps, and opening its first home in rural Abbotsford all the while "pioneering a Christian, faith-based, community-centred approach to supporting people with diverse abilities".  
Today it operates 23 staffed residential homes, five community inclusion programs, three supported independent living inclusive communities, 43 home share contracts and dozens of self-advocates with a total of 291 people supported by 398 employees.
Mrs. Rachel Ludwig thanked the staff, the people who choose to use Bethesda's services, the trusting families, supportive communities and generous donors. Acknowledging how each plays a vital role in enabling Bethesda to fulfill its mission of supporting and empowering people with diverse abilities and their families.
CEO Jody Siebert talked about the deep roots Bethesda has in the Fraser Valley and talked about the new office building and how it would meet the need of the expanding organization and help to provide quality service to people with diverse abilities. She introduced the dignitaries present: MP Ed Fast, MLA Pam Alexis, MLA Mike de Jong, MLA Bruce Banman and Mayor Henry Braun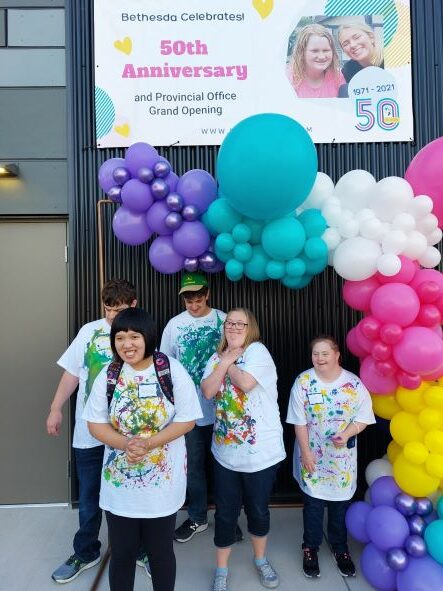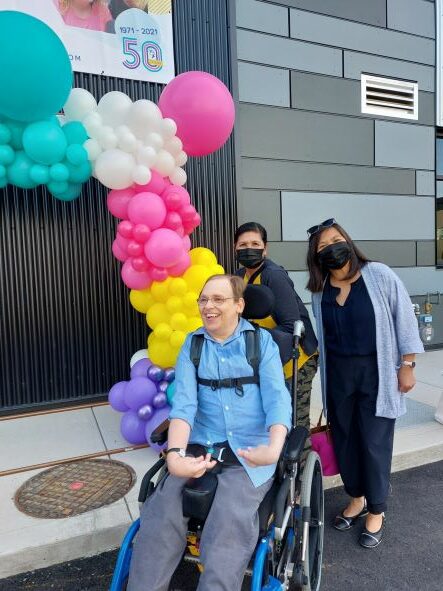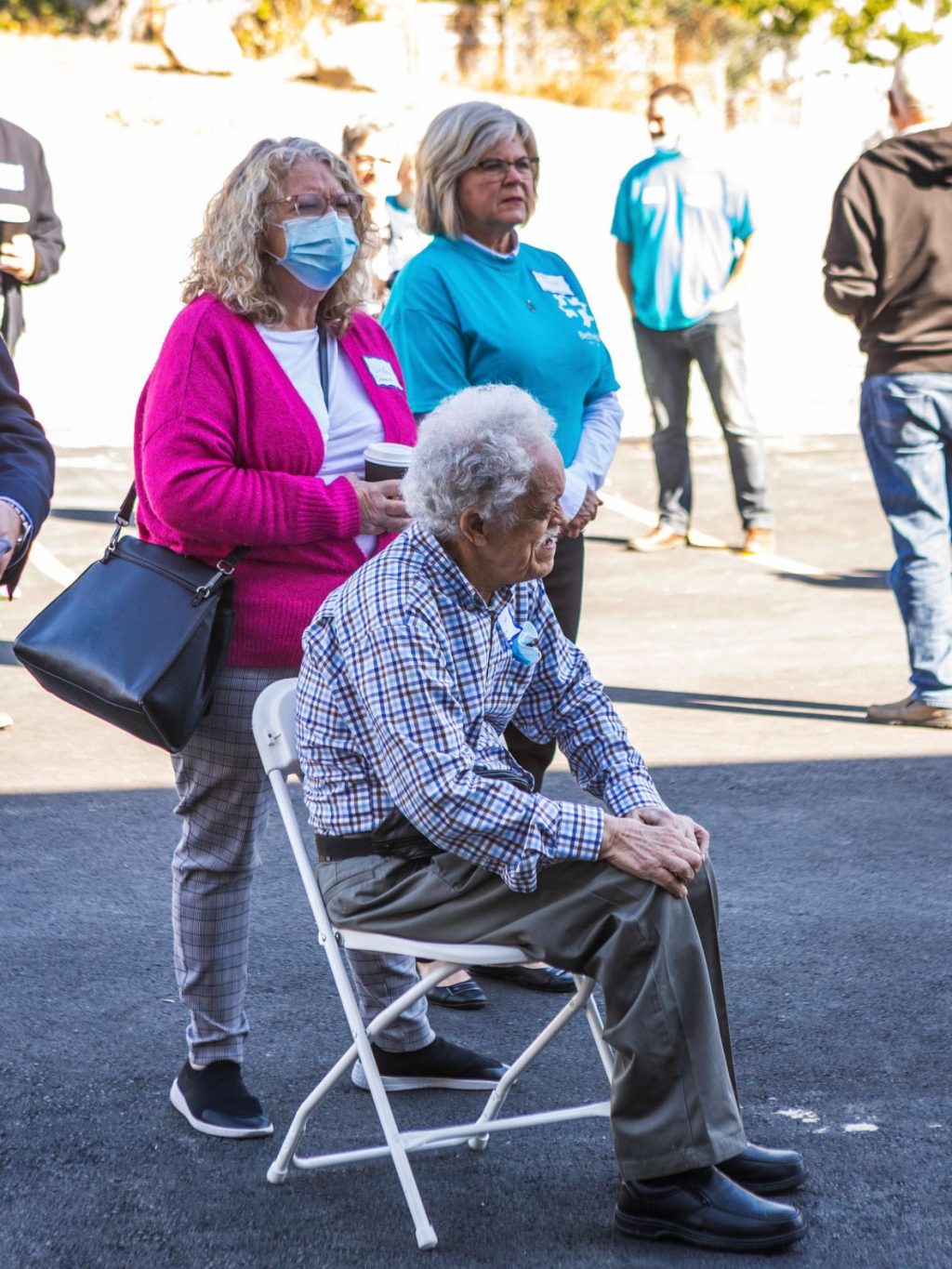 The speakers each offered their congratulations and best wishes for the next 50 years and thanked Bethesda for its ministry, recognizing the impact and service to not only people with diverse abilities and their families but by bringing awareness to the broader communities throughout British Columbia.
MP Ed Fast expressed his gratitude "for the ministry and the investment Bethesda has made in our community here and across British Columbia in providing support and the love for those who perhaps are not as fortunate as those of us who are fully abled. To invest in those lives in a way that brings them joy as well."
MLA Pam Alexis spoke on behalf of herself and her colleague Nicholas Simons, Minister of Social Development and Poverty Reduction, thanking Bethesda for 50 years of leadership, compassion and community service. "For the dedication and commitment you have shown over the years and for reaching an important milestone that happily coincides with the opening of this beautiful new Provincial Office in Abbotsford. We wish you continued success, may your service and kindness inspire many and may your work continue to bring our community ever closer every day."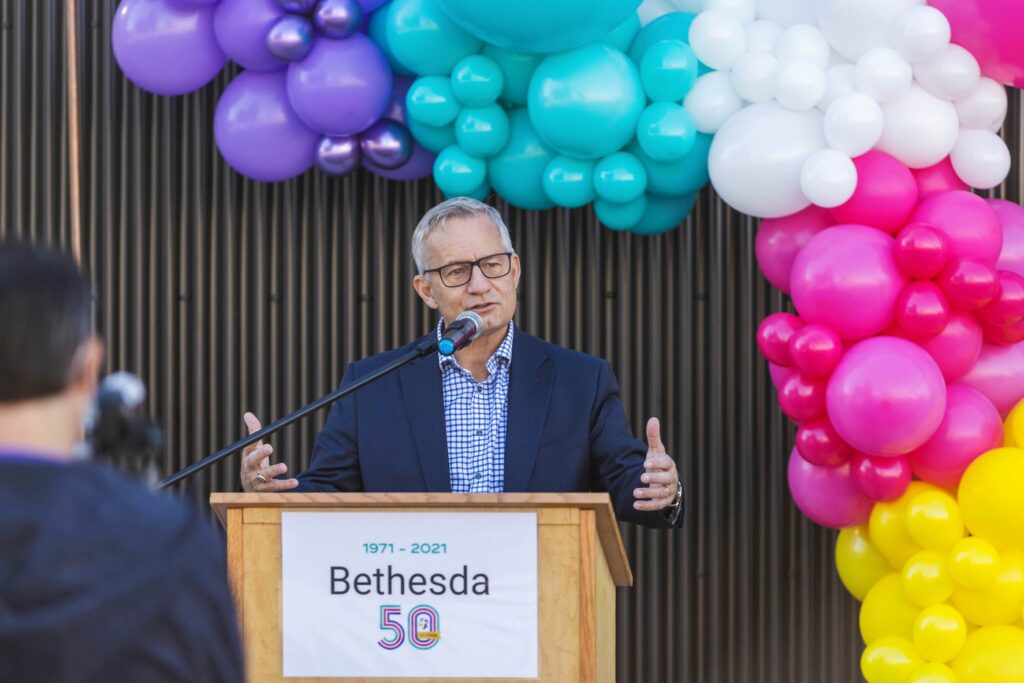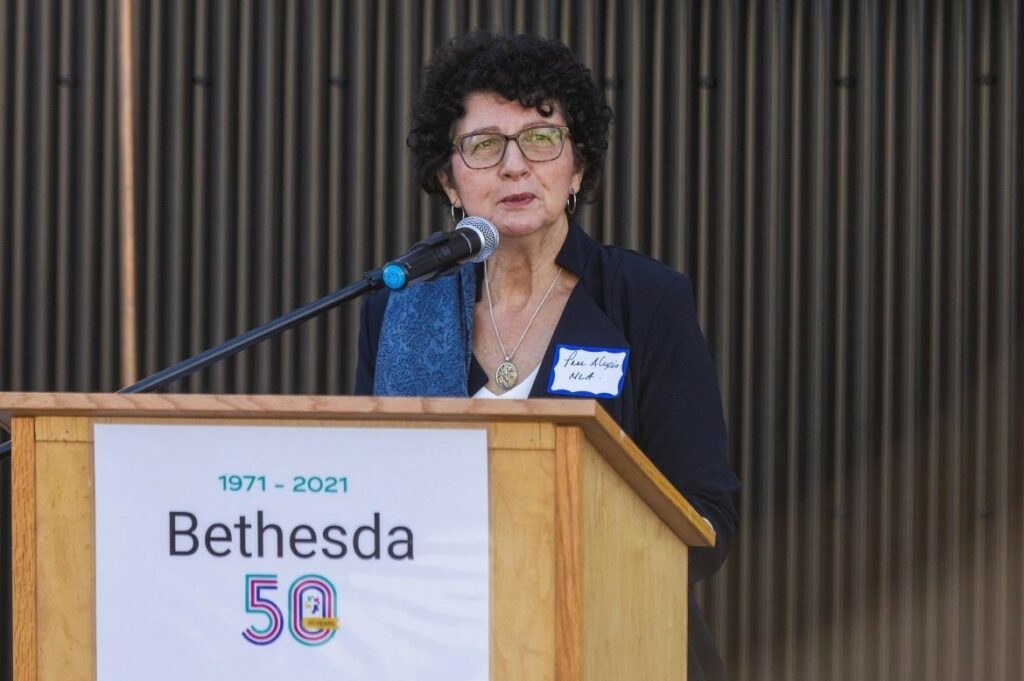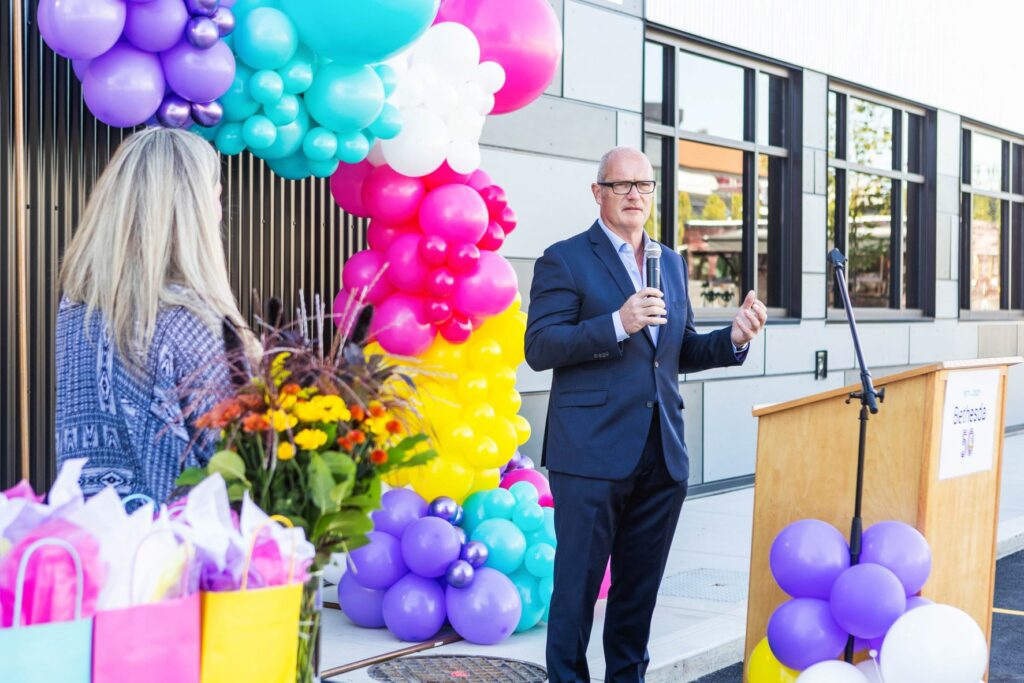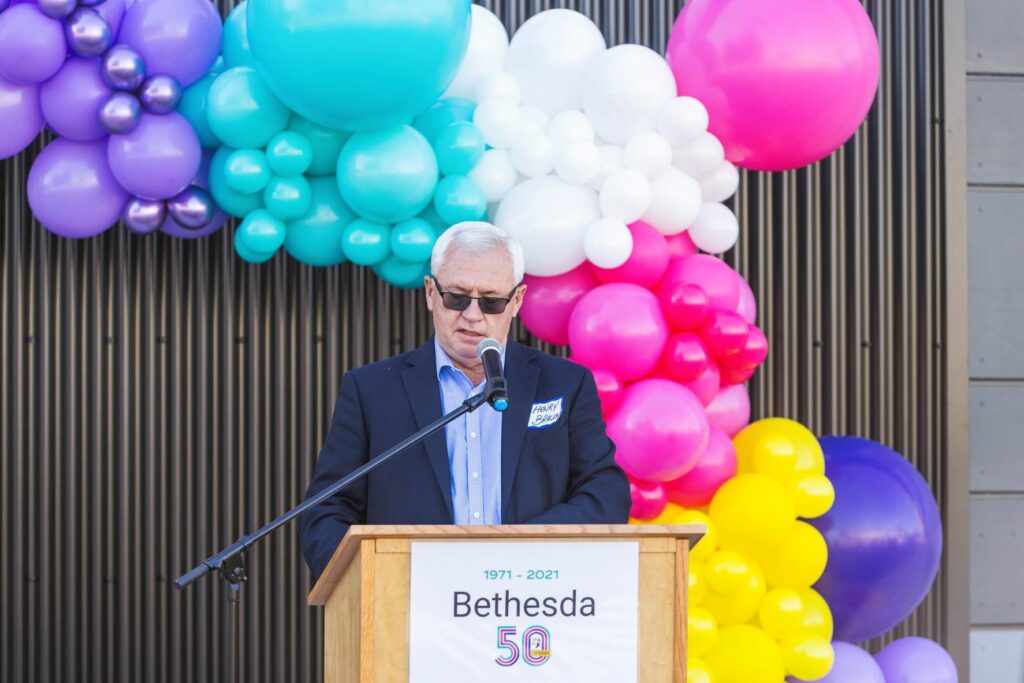 MLA Mike de Jong talked about the role Bethesda has played in creating awareness and education within the community of helping people understand the need to allow people with a whole broad range of abilities to maximize and achieve their full potential. He shared his story about being sent as a young boy to Bethesda's first summer camp in 1972, along with the neighbour boy who had a disability, and the impact that that experience had on him for the rest of his life. "The impact of that week on me, seeing the joy on the faces of the kids my age, when they were in a setting that allowed them to fully explore their own abilities. I've never forgotten that."
Mayor Henry Braun offered congratulations and thanks on behalf of the City of Abbotsford for serving people with diverse abilities. "Bethesda is a great example of how compassionate people saw a need, created a vision and acted. Today we celebrate your growth and legacy. Your work helps build our community. To all of those at Bethesda, staff, volunteers, supporters and the Board, I wish you the best as you continue to build Bethesda.
Once the speeches were finished, the elected officials and Jody Siebert cut the ribbon and thereby officially opened the Bethesda Provincial Office building. The event wrapped up with guided tours of the building and a parking lot lunch with on-site food trucks, Barking Irons Roastery and Rock n Roll Burgers.
Jody Siebert summed up the day's events, "We were so thankful for such a beautiful day to celebrate Bethesda's 50th anniversary and to officially open our new provincial office building. It was a heartfelt ceremony, and we were so appreciative of the encouraging words spoken by MP Ed Fast, and MLA Pam Alexis, MLA Mike de Jong and Mayor Henry Braun. We are excited to be in the heart of the City of Abbotsford and look forward to continuing to serve in this community and across BC".