Since the early 70's, Bethesda has been responding to the needs of families in its community. It was initially formed within the church community throughout BC to provide respite to families with children with diverse abilities. This took the form of Relief Saturdays when parents would leave their child with a volunteer family for the day. It expanded to Sunday School and to summer camps for the children. For several years Bethesda recruited and organized large numbers of volunteers to provide these respite services in communities throughout BC.
At the same time, the directors of the organization were aware that families were also seeking options for when it was time for their adult children to move out of the family home. They were seeking an encouraging home environment where their loved one could grow and develop independence. The directors met with a government administrator at the time, who advised them, "the needs throughout BC are staggering".
Bethesda's leaders felt a strong call to provide homes for people with diverse abilities and began a campaign among its supporting churches to raise the capital so they could make this dream come true. Existing government institutions were so full "that we as Christians felt that we must help to alleviate this sad situation", explained Nel Molenaar, one of the founders, in an appeal letter to supporters explaining the need.
With approval from the membership, in 1973 Bethesda undertook planning and fundraising to build a home. They found a 2.34 acre rural property in the Mt. Lehman area of Abbotsford, were blessed with generous donations and many construction volunteers and successfully built their first home. Mt. Lehman home was opened in early 1977.N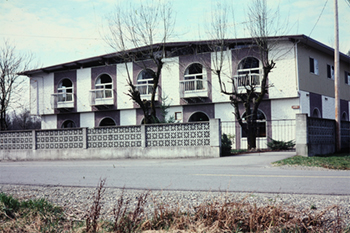 The people who came to live at Mt. Lehman home were young and energetic. Most of them moved to the home straight from their family home and a few came from the larger institutions once they closed down a few years later. Ann Trudeau, a staff member in those early years, recalls "it was like a big family. The staff, we were called 'counsellors', were all young women about the same age as the residents, so we had a lot of fun together."
Back then, there wasn't the focus on person-centred planning that there is today. Everybody in the home did the same thing. "We'd go out in a big group, to the playground, a lake, shopping mall or the Clifford Chapel in Matsqui. We all did everything together. Even the meals were eaten together. We all gathered around 2 long tables with each counsellor at the head of each table for each meal."
People living at Mt. Lehman enjoyed doing work around the home. Even though there was a caretaker and housekeeper, some of the people enjoyed helping out with the chores inside and outside the home.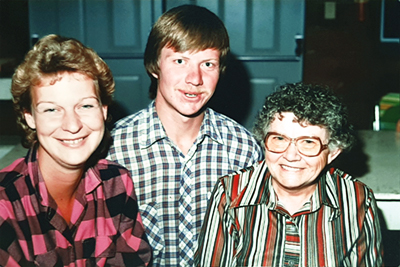 By 1981, many of the young adults living in Mt. Lehman home had learned how to do things for themselves; shopping, laundry, yard work and participating in community activities. More suitable living situations where they could live semi-independently in a 'home placement' or independently were needed so they could continue on their path toward independence.
From that point forward, Bethesda shifted to supporting people in typical homes in typical neighbourhood settings, marking the beginning of its 2nd decade. Mt. Lehman Home closed in 2014, when the remaining four people who lived in the home moved into a new home, Chilcotin Home.
There have been many changes and developments since the early days, but one constant has been the faithfulness of Bethesda supporters. They have stood behind the organization's leaders and their decisions. They have donated countless volunteer hours in leading the organization, supporting people and families, helping at summers camps, on Relief Saturdays, leading Sunday School lessons and raising funds to create permanent homes and for Family Services and other services that aren't funded by government.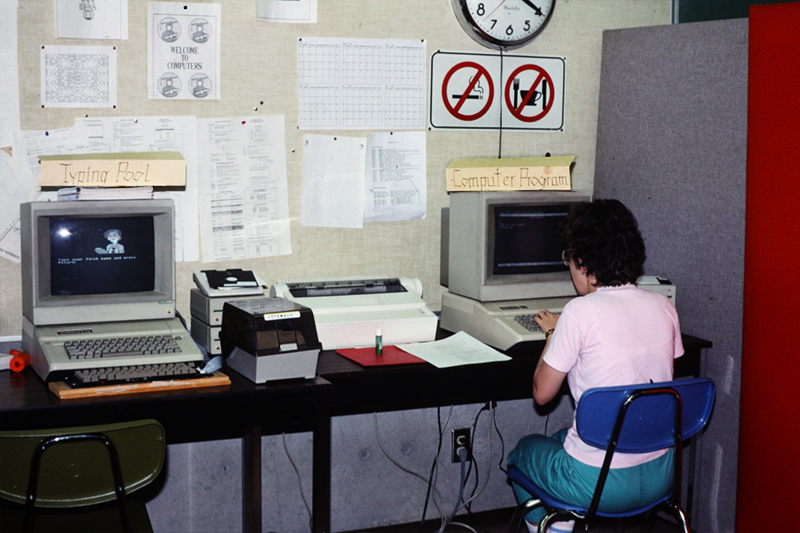 This steadfast support gives Bethesda stability and trustworthiness. There has been so much change in our world in the 50 years since Bethesda formed. And while Bethesda has responded to changes, and indeed has been a leader in changes for inclusion and accessibility, it has stayed true to its original calling to support people with diverse abilities and their families. 
Typical Activities at Mt. Lehman Home in the 70's
Sharing meals together
People living at Mt. Lehman Home ate their daily meals together, gathering around long tables in the dining room.
Outdoor Work
Raking leaves in the Mt. Lehman yard.
Housekeeping tasks
Teaching people living at Mt. Lehman home skills was an important part of encouraging growth and independence.
Going out on adventures
Having a passenger van made it possible to visit many places and have experiences outside the home.
Craft-making
Creating hooked rugs, floral decorations and other crafts that people valued, were skill-developing activities pursued in the Mt Lehman Home. They were popular items and would sell out at the annual Open House.