Bethesda supports people with disabilities in Guatemala
We at Bethesda, are mindful of how God has blessed the organization so richly, and how people with disabilities living in BC and in Canada have access to many different services. In 2008, Bethesda started looking for ways to extend our love, gifts and skills to people with disabilities outside of our own province and country. As a result, we partnered with Hope Haven Canada and Hope Haven International to support people with disabilities in Guatemala who live in extreme poverty and isolation.
Hope Haven coordinates a 3-week camp in Chimaltenango, Guatemala each year. Bethesda sends two staff to serve in the camp. At the camp, we provide respite to those who are dealing with many difficulties in their lives. Campers can have their wheelchairs repaired or replaced, they can receive medical assistance and training from the on-site nurses, and at the end of camp the campers receive a gift-bag filled with useful items to take home with them. Most importantly it is an opportunity for them to have fun and feel valued by the volunteers and by God.
Identifying two employees to help out for one week every year at a camp in Guatemala for people with disabilities.

Raising funds for:
– Camper sponsorships that cover the costs to attend the camp for people with disabilities.
– Camp costs such as day activities, facility rental, etc.
– Wheelchair refurbishing. 


– Wound care (e.g., pressure sore creams and related workshops).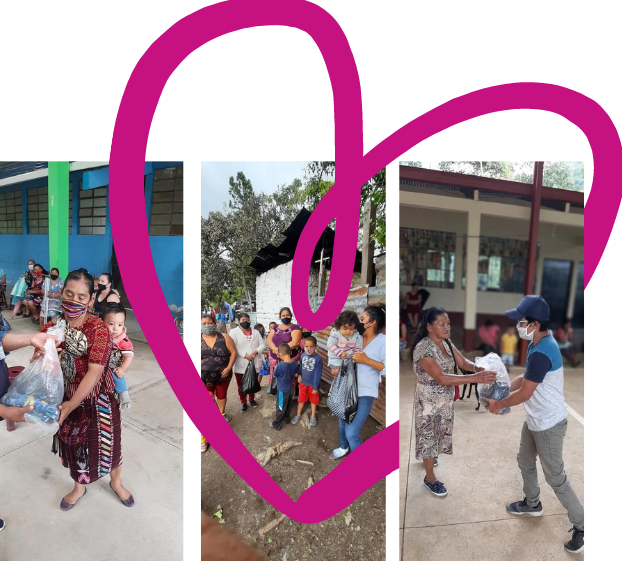 Each year, Bethesda staff donate to help people with disabilities in Guatemala. In 2020, our 'Guatemala Champions' raised $6,165 to support people with disabilities in Guatemala. The funds are usually used for wheelchair refurbishing and wound care. However, due to COVID this past year, people with disabilities who were living in poverty already lost the sources of income that they had and the real need was for food for survival. Most of the funds were used for distributing food and medication. 
Impacts of COVID-19 Have Been Especially Hard
Over the pandemic, the Guatemalan government has placed restrictions in an effort to contain and limit the transmission of the novel coronavirus. These actions, while important, are especially difficult for families already living from day to day with what they can earn. For example, those who sell food outside schools, factories, or open marketplaces are no longer be permitted or have limited opportunity. This is hard for everyone, but harder on people with disabilities in Guatemala.
The agencies that we partner with in Guatemala are still reaching out and supporting those who would normally attend camp even though camp was cancelled in 2020.
Many of the people that attend camp have lowered immunity. Hope Haven is continuing to serve these loved ones, especially those dependent on receiving their pressure-sore healing supplies and other medical and nutritional necessities. They are distributing food and necessary living supplies to people and families who are most in need. Wheel chairs still need to be repaired, so the work still goes on.
Because this is a quickly evolving situation, Hope Haven is actively monitoring and evaluating how best to move forward. Bethesda is supporting them by raising funds. In 2020, our staff, through payroll donations and other fundraisers, donated $6,165 for mainly food and medications.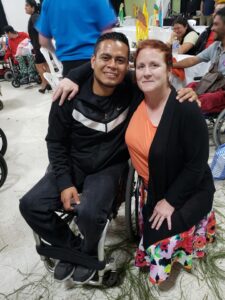 People and Scenes from Camp Guatemala