VACCINATION UPDATE NOVEMBER 2021
The Provincial Health Office (PHO) has issued an order requiring staff of CLBC-funded service providers to confirm that they are fully vaccinated against COVID-19, or have an exemption, by January 14, 2022.
What has COVID-19 taught us?
How precious and precarious life is and what an awesome responsibility we assume as a service provider to people with diverse abilities.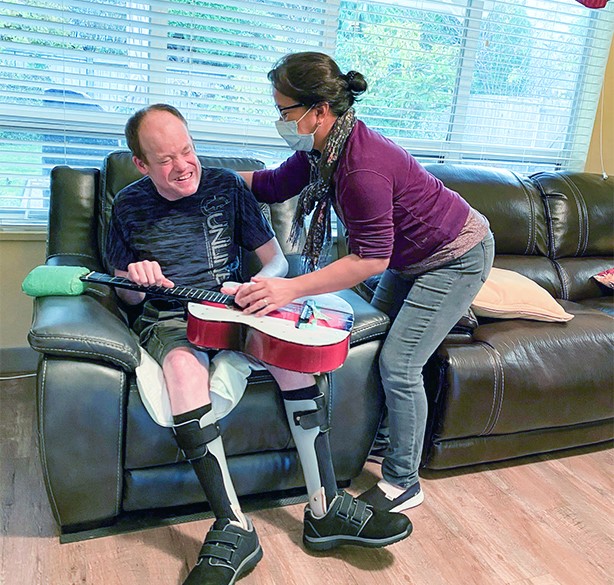 COVID-19 Be Informed
Visit the BC Centre for Disease Control site for up-to-date information about COVID-19, how to protect yourself, your family and community, current restrictions, and what to do if you suspect you have the virus.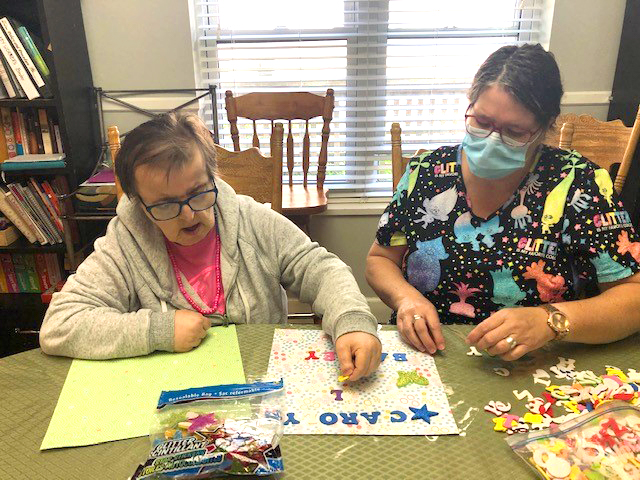 Since the beginning of the Pandemic we've moved swiftly to put in place protocols and safety measure to guard against the spread of COVID-19 to the people we support, their families, our staff and our broader communities. From the lockdown in Phase 1, to the gradual re-opening of our world, we have worked diligently with Provincial Health, work safety and social services agencies, and organizations within our sector to develop effective responses to a poorly known, and changing threat. 
As the Stage 2 Recovery Phase in BC was declared, we created a COVID-19 Safety  Plan, which includes our 'Stage 2 Response Guide'.  Our Safety Plan and Stage 2 Response Guide meets the standards set by the BC Public Health Office, Licensing, Community Living BC and WorkSafe BC. It also provides flexibility so we can adapt our response to the individual needs and interests of the people we support, their families, and our staff.
Our Response Guide balances the risks of transmission with the risks of continued isolation.
Our staff is trained in the use of PPE, universal precautions, and other infection control measures. Our Safety Plan and Response Guide are posted at each Bethesda site and are also available on the online employee platform for regular review, along with other helpful COVID-19 resources are also available to staff.  
Our leadership meets regularly with representatives from Provincial agencies and sector organizations to keep current with the latest information and recommendations. Our guidance and protocols are reviewed and updated as needed.
4-steps to minimizing risk of COVID-19 virus transmission
A COVID-19 risk assessment is completed at each resource and for each person we support. Additional precautions are applied for people at high risk of transmitting the coronavirus or developing serious complications.
Resources (homes and service locations) are regularly inspected
Each resource has a plan for recovery and ongoing health and safety.
Services and how they are delivered are modified as appropriate. 
Appropriate precautions for higher-risk people and resources
Physical distancing and occupancy limits and avoiding crowds
Mask wearing policy for all employees
Spacing of furniture and walk-way patterns
Universal precautions (handwashing, sanitizing, gloves, masks, disinfecting frequently-touched surfaces, and general cleaning of living/working space)
Employee and visitor screening
Enhanced protocols for illnesses and COVID-19 outbreaks
Yes, with precautions based on risk assessments of the person supported. Family members that come to visit a loved one in their home follow COVID-19 protocols. The restrictions depend on the risk to the person and the others in their home. We also have a visitation plan to mitigate the risk of infection for people we support who make visits to their families.
The inability to visit a family member or loved one during the COVID 19 pandemic has been difficult for many of the people we support and their families. To alleviate some of the stress, Bethesda has created a safe visiting room to allow people supported by Bethesda to safely visit during the pandemic.
The room is located at Mephi's Place in Abbotsford. Visitors meet with their loved one through a plexiglass barrier and communicate using a cordless phone intercom system. Visitors are given a set of guidelines to follow, which include where to enter the building, a screening process, and other safety reminders while they are in the building.
Visitors can arrange a time through their Bethesda contact. Up to 3 visitors can meet for up to 1½ hours. The safe visiting room will be available as long as COVID restrictions are in place.
Links to additional resources about the virus
Links to other regional, provincial, and national resources